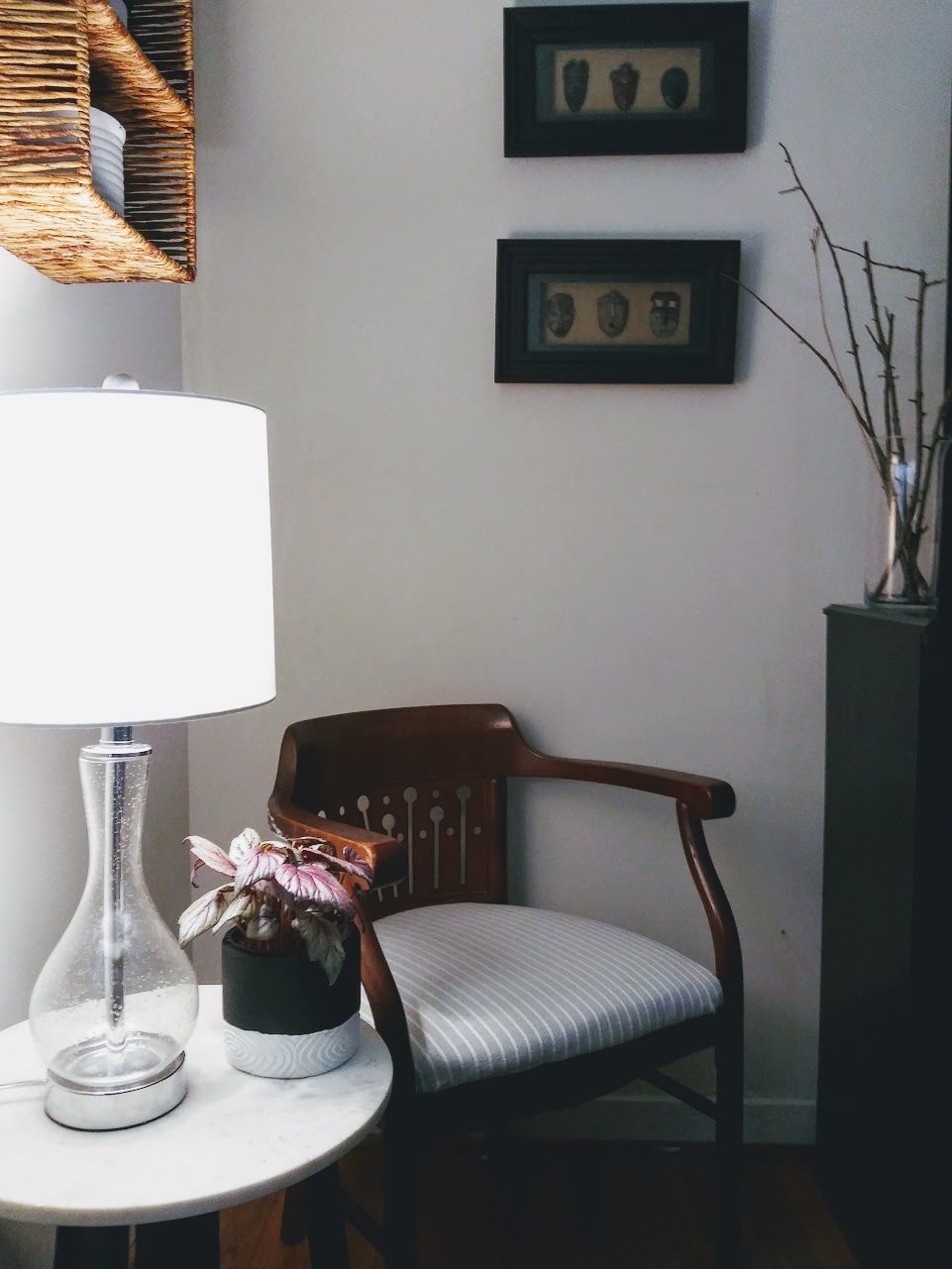 What kind of budget should I have?
It's depends on the size of your project.

Does the shopping budget include the designer's fee?
No. My rate is seperate from the shopping budget for furniture, decor and contractor if applicable.
Can we do this virtually?
Yes, I offer virtual design consults and packages. See " services" to book your appointment.

What are your COVID-19 protocols?
We are currently following the CDC's guidelines.

Can you incorporate my existing furniture into the design?
Of course! There are lots of ways to adapt your old favorites to make them suit a new design.
Will you photograph my project?
Yes, but only with your consent. A photo release will be included in your design packet.

What is a typical project like ?
Once a project begins, you will be in constant communication with us. We do a lot of work by email and phone since it is an incredibly efficient form of communication, and allows quicker turn-around time. Typically, we send project plans, product selections, and bounce ideas off of each other by email. We will also have periodic conference calls. Often times, about once or twice during a project, a designer will come to your project site and review the project.
If you are not a huge fan of email, don't fret. We can easily work with you over the phone and send faxes or drop off samples when appropriate. Turn-around time is a little longer with this method; however, the end design is just as amazing.
Can you help me select paint colors only?
Yes, we can!
We believe that wall color (and lighting) is one of the most important aspects of a beautiful space; however, picking paint colors is a task that is more difficult than many would like to admit. During the paint selection process, I will arrive at your home for an intense paint selection session that typically lasts 1 – 2 hours. At the end of the meeting, you will have a list of all of the paint colors, sheen, and surfaces that we think would look great in your home. We work with all of the major brands of paints, so you can either hire a painter to perform the actual painting, or roll up your sleeves and do it yourself. Other a la carte services are also available.
Will we shop together in- store to select my furniture pieces?
Typically we do not go store-to-store to shop for all of your individual pieces. To recreate the shopping experience at home, we try to gather as many photos, specifications, and product samples as possible to help you make an informed decision. All of this information is presented in our design sheets.
If you are not comfortable ordering the bulk of your furniture from a printed catalog image and absolutely must see and touch most of furniture before buying it, let us know at the initial consultation and we will be sure to budget more time in our estimates to allow for in-person shopping.